Docker Swarm
Swarm Basics
Containers Everywhere = New Problems
How do we automate container lifecycle?
How can we easily scale out/in/up/down?
How can we ensure our containers are re-created if they fail?
How can we replace containers without downtime (blue/green deploy)?
How can we control/track where containers get started?
How can we create cross-node virtual networks?
How can we ensure only trusted servers run our containers?
How can we store secrets, keys, passwords and get them to the right container (and only that container)?
Swarm Mode: Built-In Orchestration
Swarm Mode is a clustering solution built inside Docker
Not related to Swarm "classic" for pre-1.12 versions
Added in 1.12 (Summer 2016) via SwarmKit toolkit
Enhanced in 1.13 (January 2017) via Stacks and Secrets
Not enabled by default, new commands once enabled

docker swarm
docker node
docker service
docker stack
docker secret
Swarm Architecture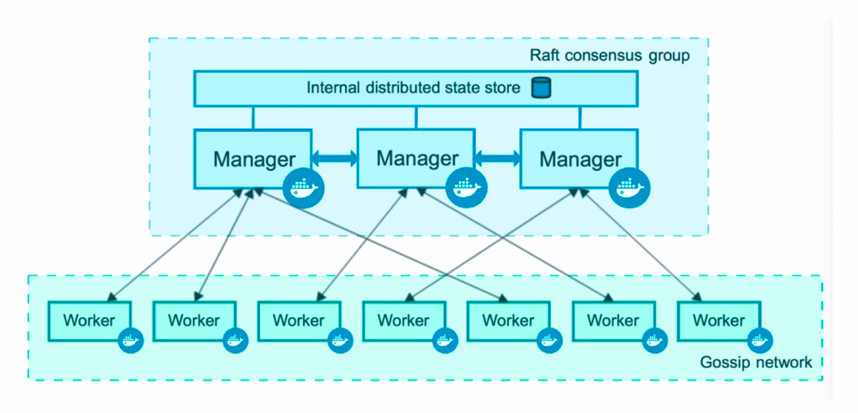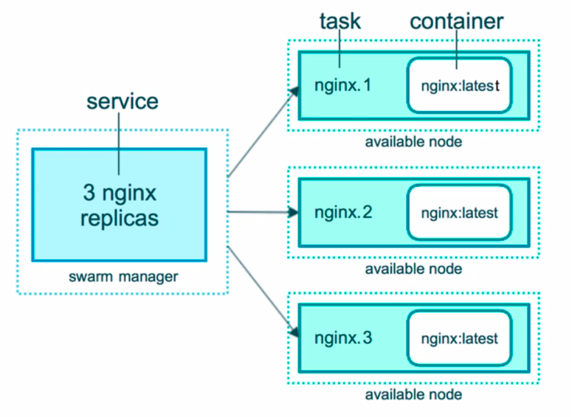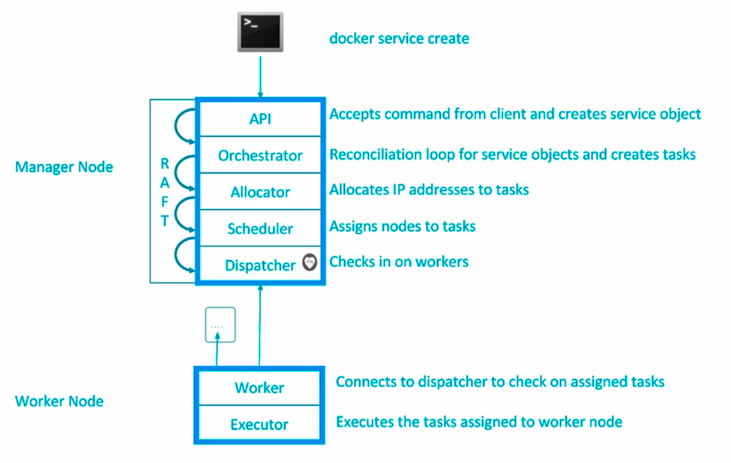 Swarm Initialization
docker info | grep Swarm See whether swarm is active
 docker swarm init Activate swarm mode
docker swarm init: What Just Happened?
Lots of PKI and security automation

Root Signing Certificate created for our Swarm
Certificate is issued for first Manager node
Join tokens are created

Raft database created to store root CA, configs and secrets

Encrypted by default on disk (1.13+)
No need for another key/value system to hold orchestration/secrets
Replicates logs amongst Managers via mutual TLS in "control plane"
docker node ls List nodes in swarm 
docker swarm join-token worker Get join token for worker node
Test Swarm
docker service create alpine ping 8.8.8.8 Create alpine container and ping 8.8.8.8 
docker service ls List services
docker service ps <service_name> List of processes (or containers) running for the given services
docker service update <service_name> --replicas 3 Update the service to run with 3 containers
docker container rm -f <container_name> Try to remove the container and the orchestrator will spin it up automatically
 docker service rm <service_name> Remove the given service